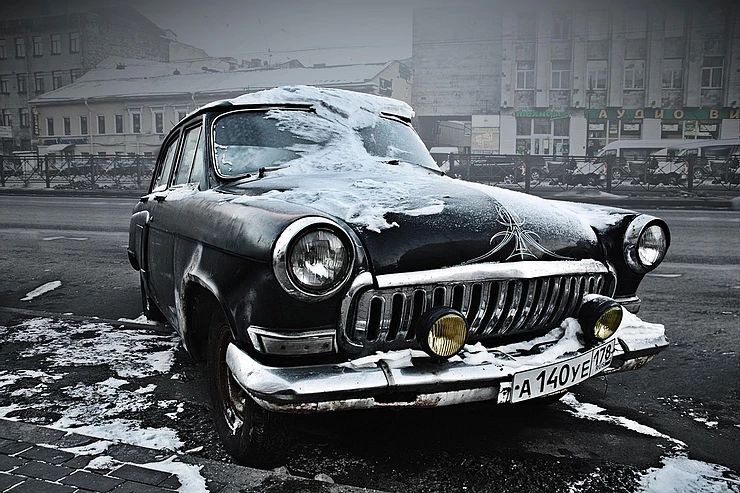 Before the first flakes begin to fall, it's a good habit to prepare to winterize your classic auto to ensure proper storage for the lengthy winter season. Here is a detailed step by step guide from our friend's at Hagerty Insurance.
Before Storage
Select a dry, dark location for storage — preferably with limited access. Concrete flooring is best at keeping away moisture. If you must store your car on a dirt floor, place a plastic barrier under the vehicle, and place carpet pieces or plywood under the tires.

Give the vehicle a good wash/wax. Putting on and removing a vehicle cover will lead to unwanted scratches if the car is dirty.

Fill the fuel tank (preferably with premium) and add fuel stabilizer. Be sure to run the vehicle to move fuel stabilizer into the carburetor, fuel rails, injectors, etc. The fuller the tank, the less room there will be for air, which carries moisture that can lead to fuel contamination and possibly rust within the tank.

Change the oil and filter right before putting away the vehicle. The clean oil will reduce the risk of harmful contaminants working away at your engine during hibernation — and you'll be ready to go in spring.

Check the antifreeze.

Add air to the tires.

If you're storing your car offsite, some insurance companies require you to report the address of the offsite location. Check with your insurer to determine your policy's requirements.
When Storing
Place baking soda refrigerator packages in the interior and trunk areas.

To keep insects and vermin out of the car, put a plastic bag over the air cleaner/air inlet and exhaust pipe(s). You also can cover these with aluminum foil and tape securely. Place mothballs in the tailpipe and around the outside of the car, or insert steel wool in the tailpipe.

Place the vehicle on jack stands. This step avoids tire flat spots and adds longevity to the suspension because it is not supporting the vehicle's weight during storage.

For your battery, take one of the following actions: Unhook the battery by removing the negative cable first and store it separately — never on a concrete floor and preferably where it will not freeze; or leave the battery in the car and put a battery tender on it, if there is power available. That way if you want to start it a few times in the winter you don't have to put the battery in and out.

Close all of the windows.

If the vehicle will be exposed to freezing temperatures, be certain no personal items that may freeze or burst are left in the vehicle.

There are varying theories about periodically starting the vehicle. This writer feels unless you get the engine up to operating temperature for a good 10-plus minutes to burn off the water vapors that initially develop at startup-cold operation, starting is not a good idea. Anything less will leave water in the combustion chamber and all exhaust components.
Bringing Your Baby Back to Life
Charge the battery for a solid 24 hours. When returning the battery to the vehicle, attach the positive cable first.

Once your car is uncovered, inspect it for any signs of insect or vermin damage.

Remove the baking soda units. If you forget them, they may spill during driving.

It's a good idea to check for floor leaks, check all fluid levels, and check the tire pressures.

Remove plastic bag (aluminum foil) from over air cleaner/air inlet and exhaust pipe(s).

Apply the brakes ensure they work and that you have a good pedal. The steel brake lines can rust out and leak, and vermin can chew through the rubber brake hoses.

Start the vehicle and check for any fluid leaks.

Give it some extra time to warm up, and check the lights, horn, etc., while the temperature begins to rise. Drive it slowly for a mile or so. Some components such as transmissions and rear-ends require movement for full/proper lubrication.

After driving a bit, check it again for leaks, etc.

Your car cover may have become dusty over the long winter months — give it a good cleaning according to the manufacturer's instructions.

Lastly, but most importantly, do a burnout for me!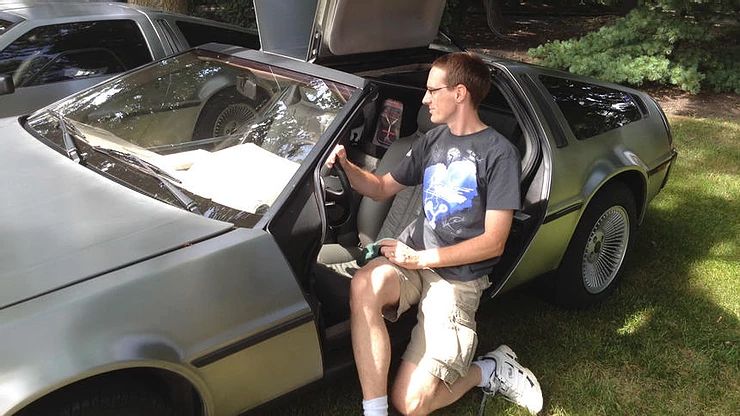 Millennials Collect Cars With New Classics Like Datsuns and DeLoreans
DETROIT—Millennials are getting into car collecting, and they're changing the hobby and the idea of what vehicles are worth owning and preserving.
This year, for the first time, millennials are responsible for more collectible car activity than the pre-baby-boom generation, according to Hagerty Insurance, the largest insurer of collectible cars. Roughly speaking, millennials are the generation born between 1977 and 1995.
Contrary to popular belief, millennials drive and enjoy cars, Hagerty Insurance CEO McKee Hagerty says, but the vehicles that fire their imagination are more likely to be pickups, SUVs and performance cars from late 1960s to early '90s than the 1950s sedans, hot rods and early muscle cars prized by previous generations.
Get ready to see more Cutlass Supremes, Land Rover Defenders, Mazda RX-7s, Ford F-series pickups, Datsun 260Zs, Chevy Monte Carlos, BMW M3s and VW Corrados at classic car gatherings.
It's a progression that happens as every generation reaches the point where they have the time and money to collect and restore cars. A classic car is generally considered one that's at least 25 years old, so a new set arrives every year, along with a generation who grew up admiring them. My '69 Pontiac GTO Judge could be my niece's '89 Nissan Skyline GT-R. 1960s American muscle cars were a dime a dozen 20 years ago. They became collectible classics when baby boomers and Gen Xers hit their peak earning years and sought out the cars they admired as kids.
It's happening again, to a different set of cars. "Cars nobody thought twice about 10 years ago are generating great interest at auctions and museums," said Matt Anderson, transportation curator at the Henry Ford Museum in Dearborn. "People like to collect cars that were popular when they were kids or in high school; 1980s Firebirds, especially Trans Ams, are having a resurgence.
"A lot of it is driven by popular culture, too. There's no reason the DeLorean should be collectible, but the 'Back to the Future' movies gave it an incredible second life. I have a theory that just like every '69 Dodge Charger was converted into a General Lee 'Dukes of Hazzard' car, every existing DeLorean will eventually be converted into a time machine." The current classics won't disappear, but they'll be less numerous when collectors gather. Just as there will always be Model T devotees, the 1955 Chrysler 300-C, the '59 Cadillac Eldorado and company will always have fans.
Millennials are more interested in going places than working on their classics, McKeel Hagerty said. That's bad news for old British cars, which are "noticeably absent" from the list of cars getting millennials' attention. "They were legendarily demanding," he said. "Millennials are not looking at them at the same level as earlier groups. They buy vehicles that are fun.
"There's an ever-increasing interest in SUVs—early 4x4s, like the Land Rover Defender, early Jeeps, the Ford Bronco and International Scout."
While cars built through the 1970s are relatively simple machines, collecting vehicles from the 1980s will present new challenges. The Buick Riviera was way ahead of its time, offering a touch screen a decade before other brands, but pity the fool who tries to find replacement parts for its cathode ray tube.
"Older, unique SUVs and vans are gaining some attention from millennials," Kelley Blue Book editorial director and executive market analyst Jack Nerad said. "Old Minis and mid-70s Japanese pickups also get some love. Then there are the big, American boats from the '70s and '80s era: Cadillacs, Buicks and Lincolns. For (millennials), it's not the classic muscle cars and definitely not flathead roadsters. They're heading in new directions." Despite that, some vehicles draw plenty of interest from millennials and earlier generations of collectors, according to Hagerty's data. Nearly every generation of Ford Mustang is on the hot list, along with Chevy Camaros, Corvettes and pickups. Icons like the 1955-57 Chevy Bel Air and the 1949-80 VW Beetle get plenty of love from car fans of all ages.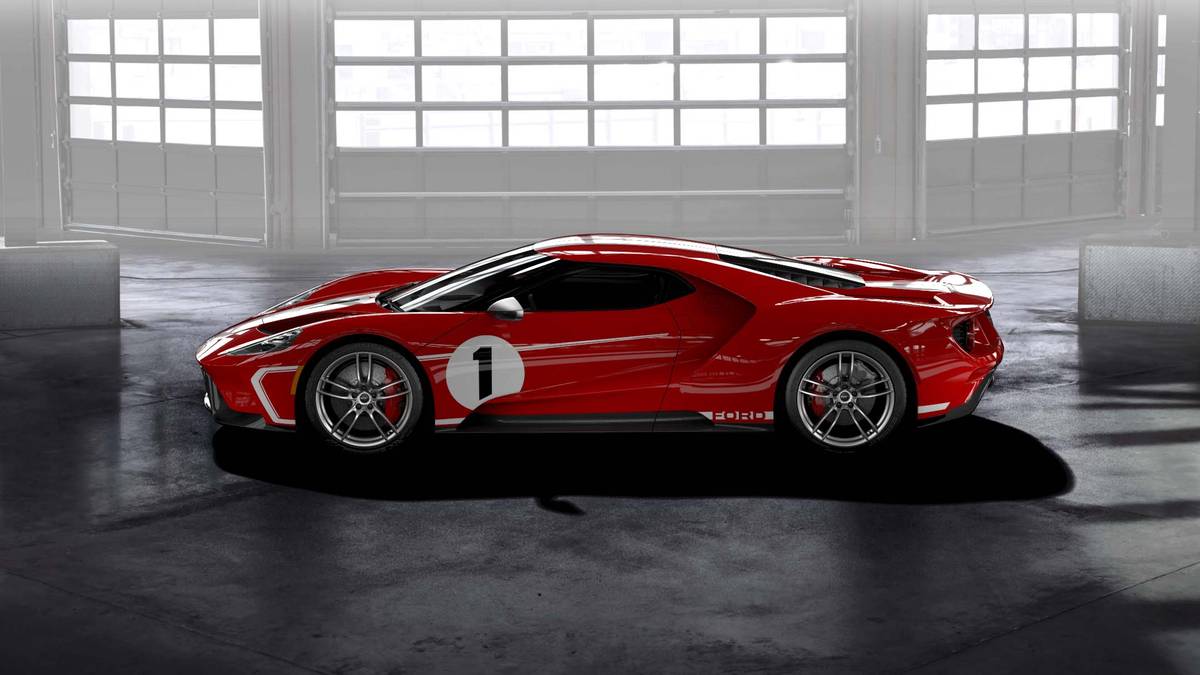 The new Ford GT will show up at Pebble Beach/Monterey Car Week in 1967 heritage livery, celebrating 50 years since Dan Gurney and A.J. Foyt won the 24 Hours of Le Mans. The GT Heritage '67 will come in red with white stripes featuring a race number sticker and special interior colors and materials."In creating a worthy successor to the 2017 Heritage edition, we logically looked at our next historic Le Mans victory with the all-American team of Dan Gurney and A.J. Foyt," said Dave Pericak, global director Ford Performance.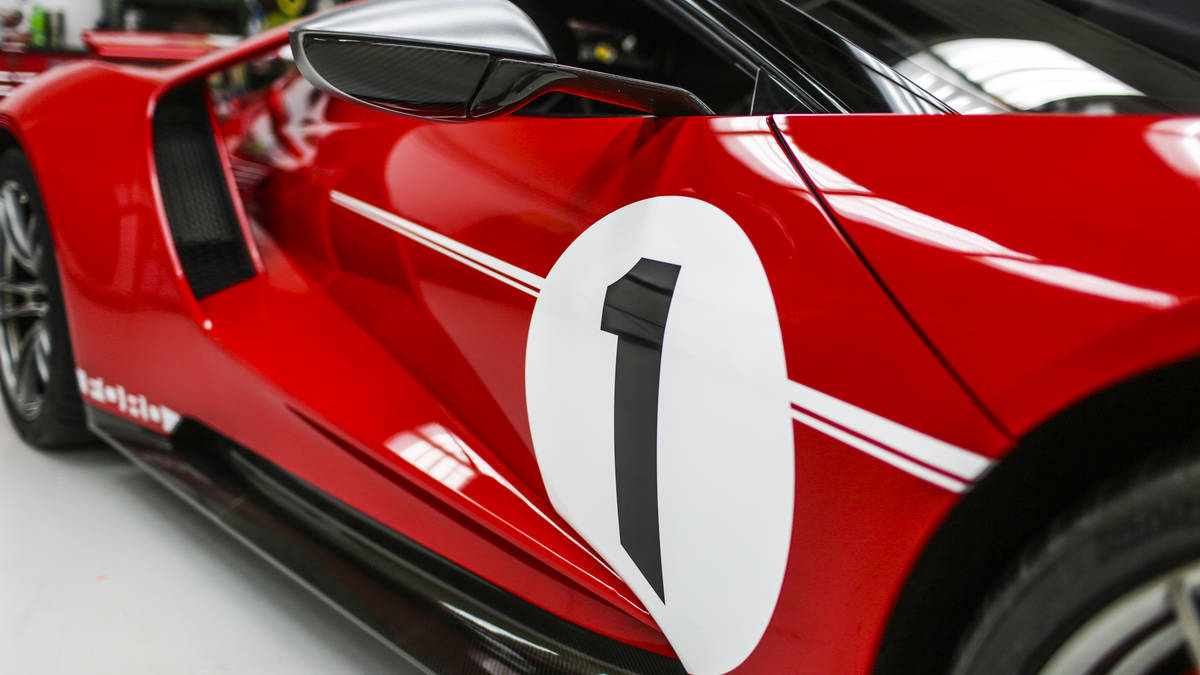 "The 2018 Ford GT '67 Heritage edition pays homage to that win, with a modern take on one of the most important vehicles in Ford's storied history of racing."DRIVE REVIEWS Gallery: Ford GT driveThe Pebble Beach display car will sport number "1" on its gumball, plus 20-inch aluminum wheels with black lug nuts, red calipers and silver mirrors.Inside the GT gets unique leather trim with red accent stitching, red seat belt webbing and anodized gray paddle shifters. Finally, all Heritage editions will come with a serial number plate, matte carbon-fiber door sills, air register pods and center console.The limited edition will be labeled a 2018 model. There's no pricing info yet, nor a number on just how limited this limited edition will be. If you have the cash, call Ford now.