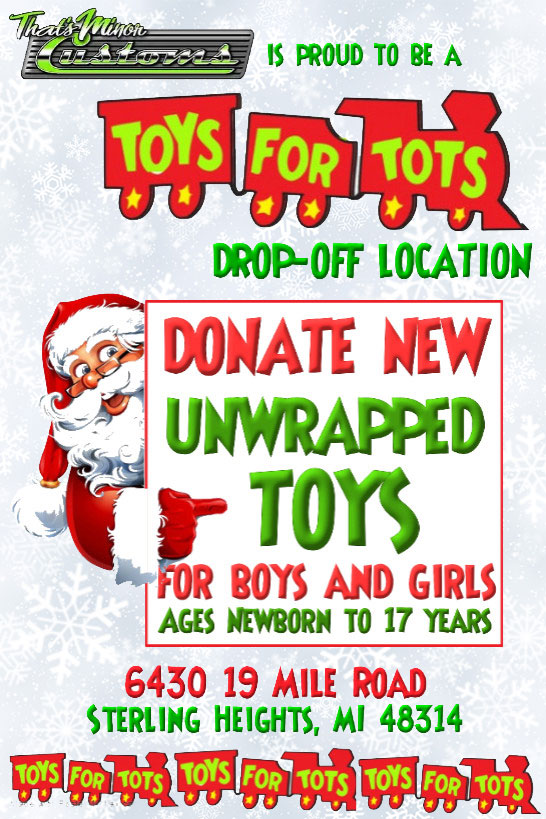 Let's help make Christmas a little brighter for children in our area! That's Minor Customs is teaming up with Toys For Tots as a donation dropoff location. Bring new, unwrapped toys to our Sterling Heights location (6430 19 Mile Road, Sterling Heights, MI 48314).
What kind of toys can I donate?
New
Un-wrapped
Preferably around the $10 or above price range
Books are also needed
(children receive 2 toys each and 3 books count as ONE gift!) 
Homemade toys are also accepted
What kinds of toys are NOT allowed?
Used toys
Toys that look like realistic weapons
Toys with candy or food
Toys with chemicals (i.e., slime, experimental labs, crystal projects, etc.)
What ages of children are eligible
to receive toys?
Ages 0 up to 12 years
Gifts for ages 0-2 are in great need
Can I make a monetary donation?
You can make a monetary donation directly to the Marine Toys for Tots Foundation on their website.
Make a Donation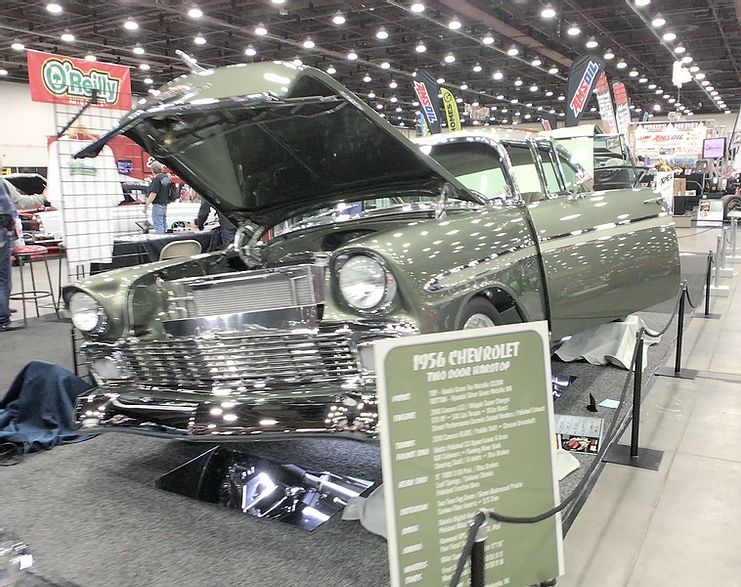 Don't miss out on upcoming events, promotions, car shows, projects or new services from That's Minor Customs! Use our simple email signup form to stay in the loop!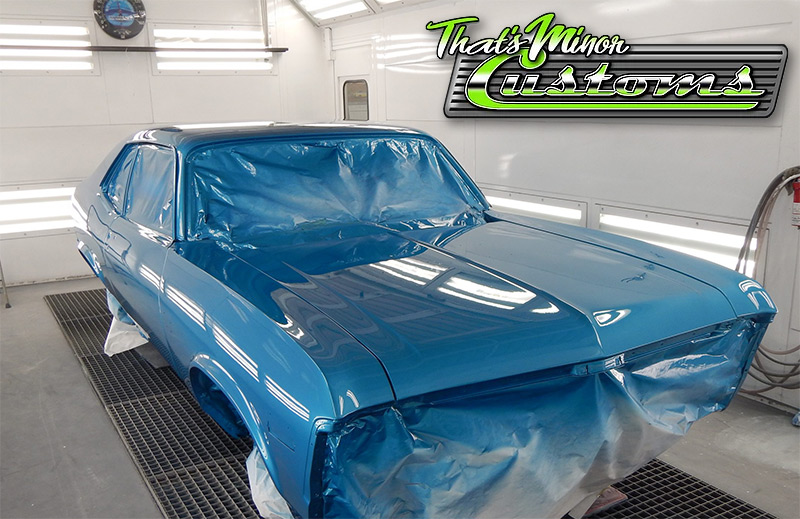 As we prepare to expand to our Sterling Heights location, That's Minor Customs has positions available in our high end custom automotive shop. That's Minor Customs is known for the best restorations and customization of classic cars, hot rods and muscle cars in Southeast Michigan and WE WANT YOU to be part of our success!
Ideal candidates are experienced in auto body repair & restoration, painting & finishing, body parts replacement and/or fabrication. Our facility also performs mechanical repairs and performance upgrades/customizations.
If you are an experienced, hard worker with the skills to pay the bills – we want to talk to you. Contact us today at (586) 690-8072 to set-up an interview or submit an online application on our website at https://thatsminorcustoms.com/employment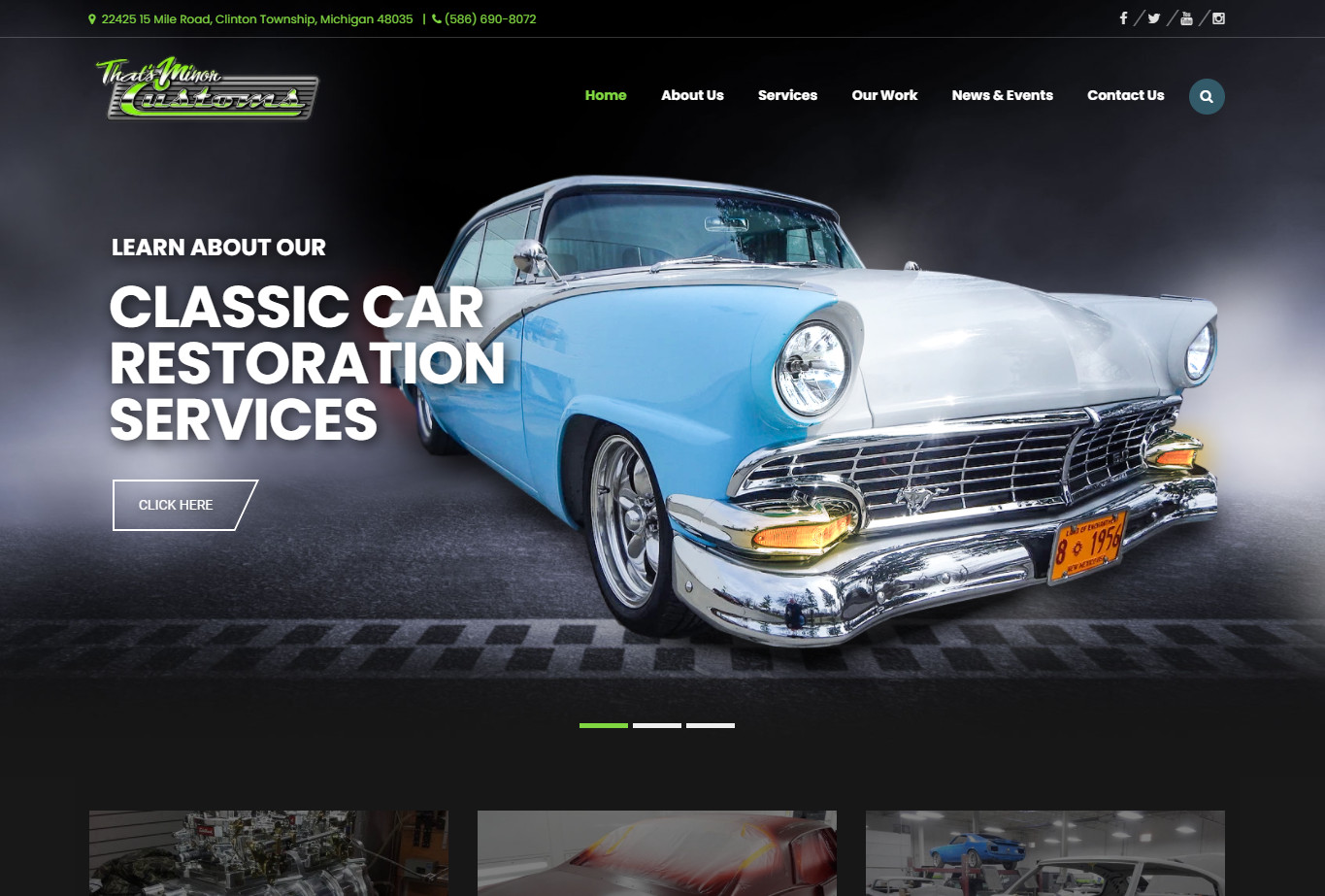 That's Minor Customs is pleased to announce the launch of our new website at https://thatsminorcustoms.com
Our new website highlights the various services we provide in regard to classic car restorations, collision and auto body services, automotive painting and finishing, mechanical repairs and performance upgrades, in-house fabrication, and more.
You can also browse a portfolio of past projects to get a peek at the high quality work we do at That's Minor Customs.
If you're looking for a quote on your dream car, hot rod or muscle car restoration project – call us today at (586) 690-8072 or contact us via our website.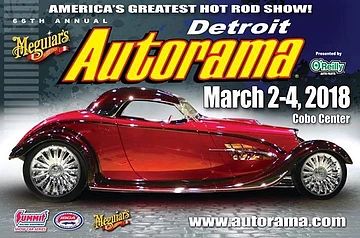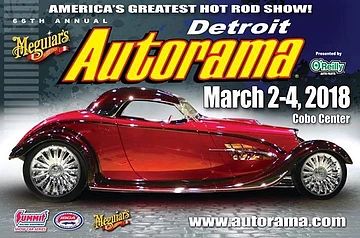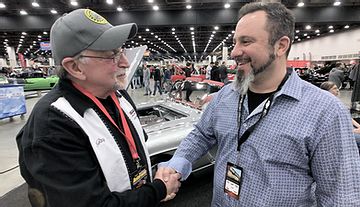 The 66th Annual Meguiar's Autorama recently took place at the Cobo Center located in the heart of downtown Detroit. That's Minor Customs was proud to exhibit some amazing vehicles this year from customers that showed our dedication and skills in the field of automotive restoration and paint.
Mr. Gary Niver quickly became a favored customer when he brought his 1962 Corvette to us for repairs after a faulty window regulator caused a glass blow-out on the driver's side. Once we got into the door we began to find more issues, likely created from some less than superior restoration work at another shop. With the go-ahead to correct almost anything we found, before we knew it we were working our way around the entire body fixing mistakes. Ultimately it led to a complete paint and refinish that took home both awards for Outstanding Sports/Sport Compact and 1st in Conservative Sports Pre-1963. Both our team here at That's Minor Customs and Gary could not have been happier with the result.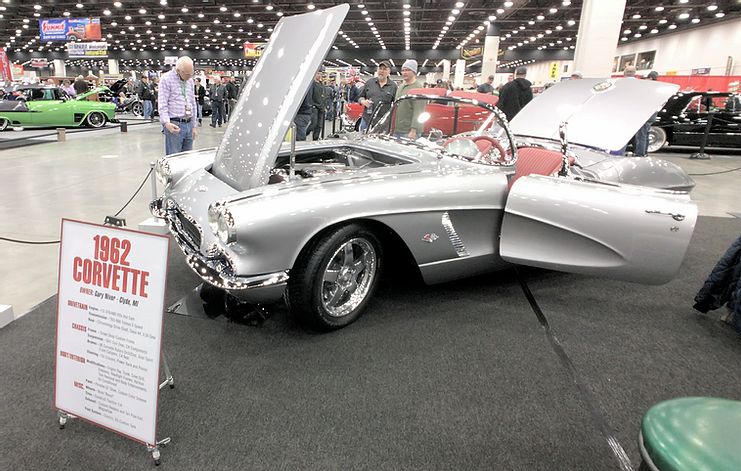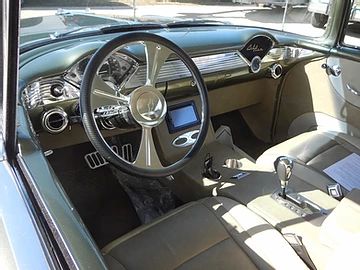 In addition to his beautiful '62 vette, Mr. Niver also agreed to display his 1955 and 1956 Chevy Bel-Air 2-door hard tops within our display. That decision also proved fruitful with both cars taking home awards. The '55 for 2nd place Mild Hard Top and the '56 winning both Outstanding Paint and 1st in Conservative Hard Top '55-59.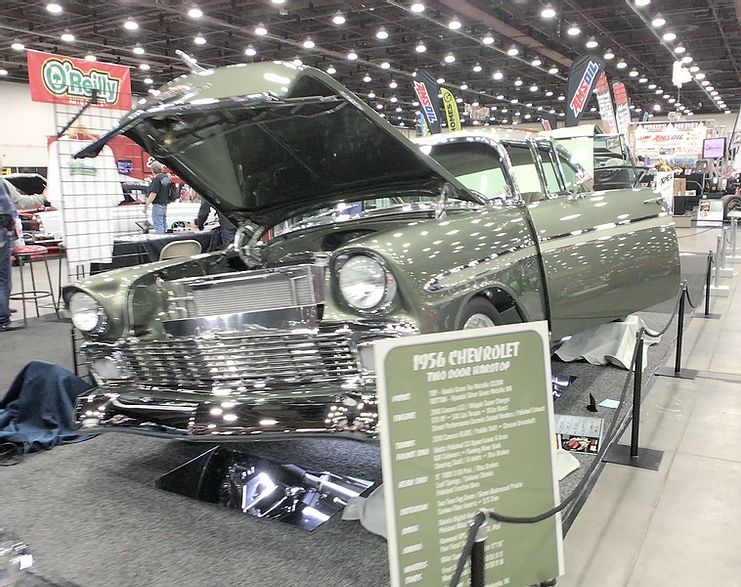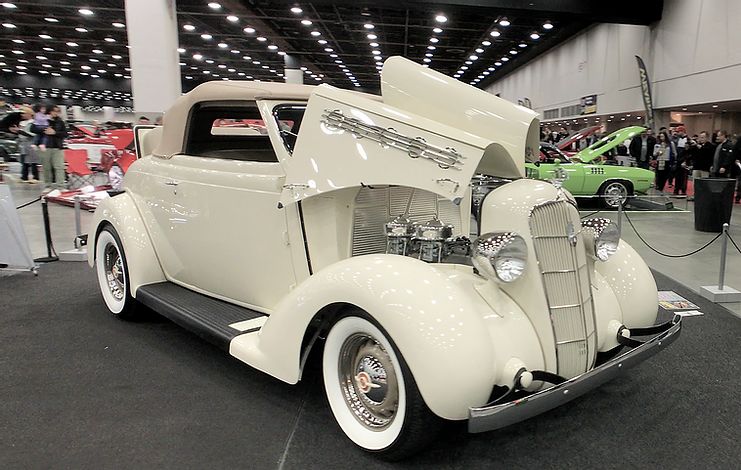 Lastly I present to you the winner for Custom Rod Convertible '35-48 and the prestigious Master Builder Award presented to Mr. Paul Curtis and his 1935 Plymouth Convertible. A real rare beauty in form and function. That's Minor Customs owner Frank Maiorano is seen here sharing in the joy received from all the combined hard work.
Take a peek into the preparations for paint on this first generation C1 1962 Corvette. This was the last year for the solid-rear-axle suspension that was used from the beginning on the Chevy sportscar. You can see in it all it's glory at the Detroit Autorama at Cobo Center this weekend March 2-4th.

As a proud donating supporter we encourage you to stop by The D Lot at Detroit Autorama and purchase some raffles tickets to help Forgotten Harvest curb hunger and food waste. In its fifth year, hot rod designer Murray Pfaff and The D Lot (as in Detroit) presented by AMSOIL, will transform 6,000 square feet of the show into a display of vehicles designed by Pfaff. Six Chevrolets and a Ford will be brought in from as far as Pennsylvania, Utah, Missouri, Alabama, and Oregon.
These cars include:
Keith Echols' powerful and stylish Chevrolet Caprice called Acacia
Jeff Mochilov's super-sexy custom1972 Corvette roadster Speedvette
Byron Burnam's incredible hand-formed wide-body race inspired 1976 Chevrolet Vega
H&H Performance's handsome and capable1975 Ford Bronco
Tredwear's track capable late-model Silverado widebody pickup the Scottsdale SS
Tredwear's 1939 Chevy Coupe dirt track racer turned street terror Tarantula
Terry Cook's intense 1955 Chevrolet Bel-Air custom street machine Kryptonite
The D Lot's raffled prizes benefit Forgotten Harvest, a food rescue that was formed in 1990 to fight two problems: hunger and waste. Last year alone they rescued over 42 million pounds of food by collecting surplus prepared and perishable food from 800 sources, including grocery stores, fruit and vegetable markets, restaurants, caterers, dairies, farmers, wholesale food distributors and other Health Department-approved sources. This donated food, which would otherwise go to waste, is delivered free-of-charge to over 250 emergency food providers in the Metro Detroit area. It also works with other food rescues in a network across the mid-west and beyond.
CLICK HERE for the entire article brought to you by The SHOP Magazine.
Be sure to find the That's Minor Customs booth inside Autorama as well. We'll have a slew of cool rides on display!
#autorama #detroit #forgottenharvest #customauto #Pfaffdesigns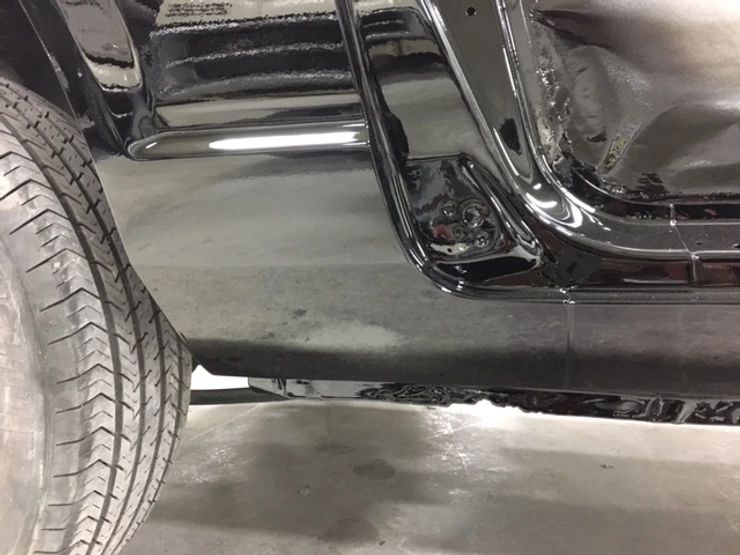 Rust can be a real car killer, if you're not careful and you let it go too far, say hello to the scrapheap. Creeping it's way into every possible nook n' cranny of a cars bodywork, any area of water accumulation will begin to eat away at the metal and you're destined to be dealing with a disaster over time.
Rust repair can be the bane of most auto restorers, but will make all the difference in the final product when done correctly. It's mind boggling that some people think that entire sheets of metal can be replaced by white, gummy filler, but you'll be surprised how many 'restorers' will take this easy route. Plugging rusty holes with filler is a quick fix but in the long run, the filler will either soak up water that would otherwise run off the car, feeding it back into the bodywork, or it will not provide any significant form of protection and will let water and moisture seep through from the surroundings into places you really don't want it to be. Trust us, just don't do it! If you're going to take the time to address the issue, do it right.
Here is a photo set following all the stages of a proper rust repair on a 1979 Nissan Datsun 280ZX rear passenger panel.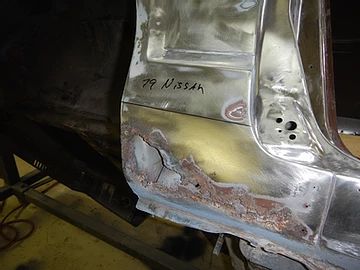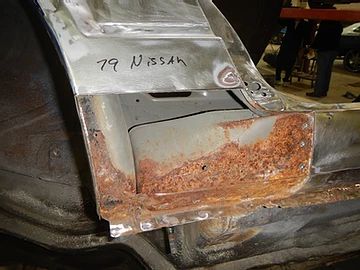 There are plenty of manufacturers that offer reproduction replacement panels for common models, but often they are never going to be the standard of the original body panels and are often damaged in transit upon arrival. It's also a frequent occurrence that you'll go to line up the outer panel ready to weld it on and it will seem like it doesn't fit at all. Keep in mind there are often inner structural panels that will reveal themselves once the corroded and rusted outer is removed.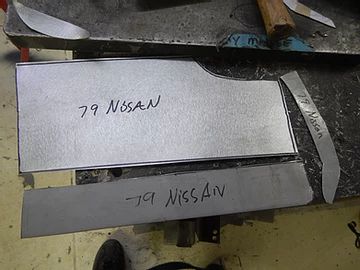 For this 79 Datsun 280zx we custom cut patches to weld in. Of course keep in mind that all surface rust and corrosion must be removed, as only clean, bare metal can be used for efficient welding to take place.
Inner panels for structural integrity also had to be replaced and welded in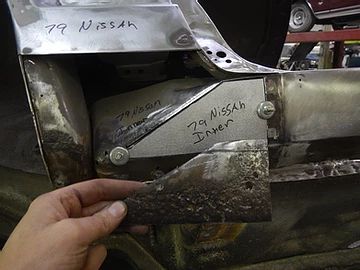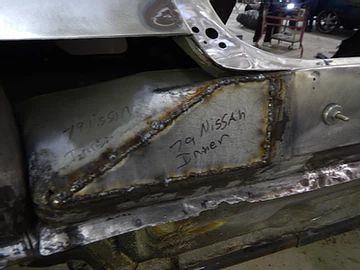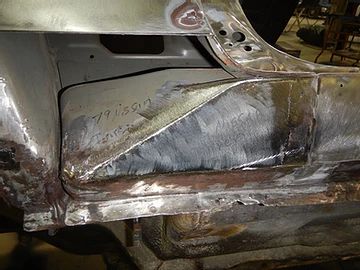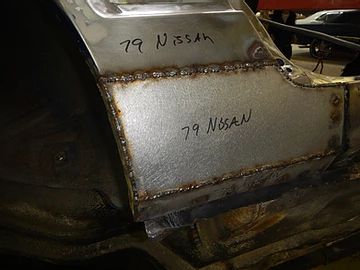 Angle grinder is next to clean up and smooth the welds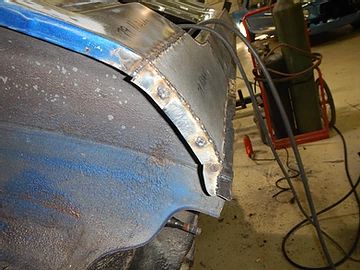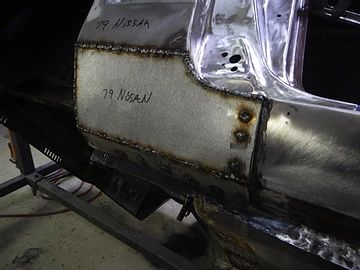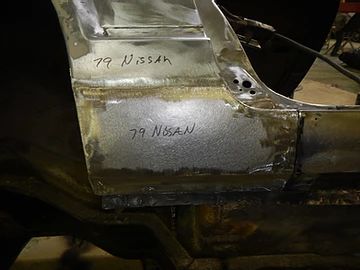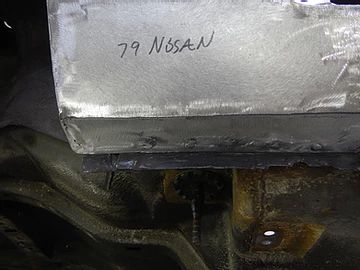 Smooth and clean to keep the body lines as original.
Good quality work leaves you with a beautiful finish, worth all the time and effort and will last for years to come.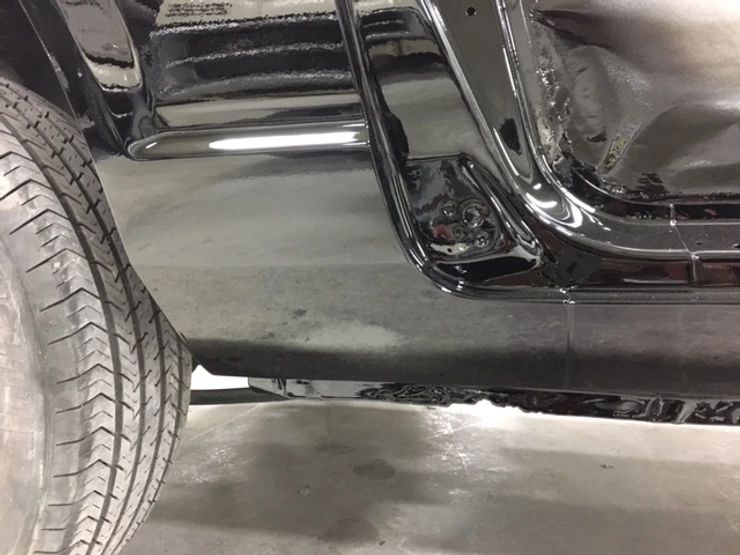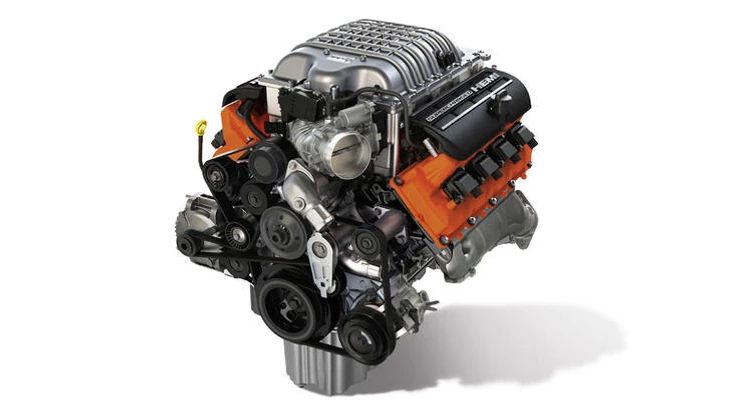 The ultimate upgrade for your classic is now available, right out of the box! Forget foraging through junkyards searching for that salvageable Challenger or Charger, the demand has finally lead Fiat Chrysler's Mopar division to release the 6.2 liter supercharged crate engine kit deemed "Hellcrate". Because everyone should have 707-horsepower under the hood.
Mopar is unveiling this beast in a box this week at the Annual SEMA show in Las Vegas with it's price tag listed at $19,530. Also offered is a "plug and play" kit for $2,195 which Mopar describes in their recent press release:
"The kit includes a powertrain control module (PCM), power distribution center, engine wiring harness, chassis harness, accelerator pedal, ground jumper, oxygen sensors, charge air temperature sensors and fuel pump control module, for the 6.2-liter supercharged Crate HEMI Engine. The PCM is unlocked and set to the factory 707-horsepower calibration."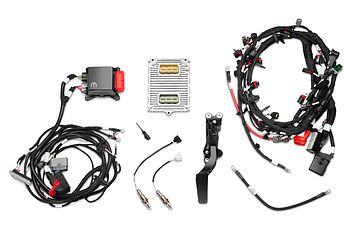 Mopar says its engineers optimized the Hellcrate HEMI Engine Kit for use with manual transmissions, and that the engine also requires a Front End Accessory Drive Kit, which includes things like a power steering pump, belts, an alternator, pulleys and more. The brand does not mention pricing for the FEAD kit quite yet.
This is the second most powerful American motor ever made, after the DEMON version, but it is the "first-ever supercharged, 707-horspower factory-backed crate engine kit" to be offered. Unfortunately, the Hellcrate is only certified for use in pre-1976 vehicles due to emissions certifications, but definitely tons of options for all you classic speed junkies.
For more information go to Moparhellcrate.com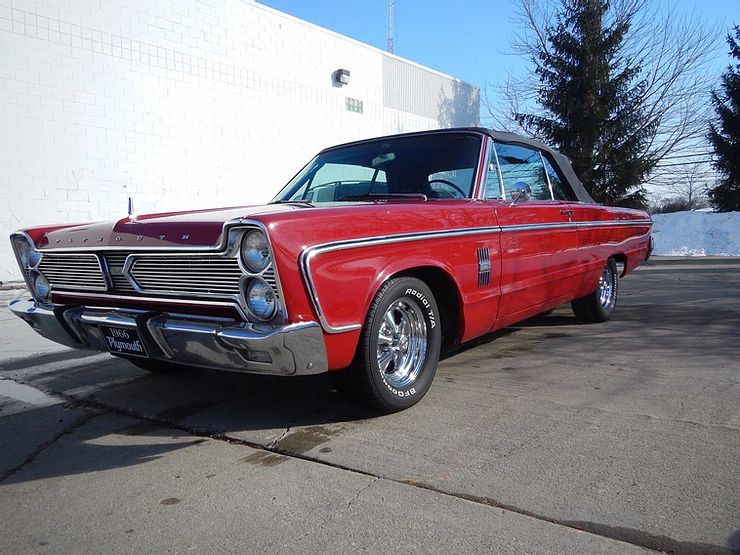 Buying a classic car might be one of the most exciting purchases you'll ever make, so it pays to do to your homework. Antique and vintage cars can be costly to purchase, restore, and maintain.
Whether you're looking for a project car to work on yourself or a fully restored show car, you'll want to make a smart, informed decision.
Deciding what to buy
There are numerous options when buying a classic car, but before getting out the checkbook, it's good to think about what's right for you.
Be careful about the investment. Making money on classic cars can be very difficult. Buying something simply because you think it's a good investment can be risky as the collectible car market is very volatile. Experienced dealers will tell you that a collectible car is only worth as much as someone will pay for it; the 'book value' isn't a guarantee. If this car will be for fun, focus in on cars that you would be proud to own and drive for years to come.

Decide how it will be used. Think carefully about what you want to do with the car. Will it be driven daily or just on weekends? Would you like to show it? Will it sit in your garage under a tarp and rarely get used?

Establish an affordable budget. Carefully figure out what you want to spend and stick to it. Keep in mind that restoration projects can be very, very expensive. If you buy a fixer-upper, you may quickly exceed your budget on parts and labor. A bargain car may end up costing you more than a pricier, but cleaner version.

Do your research. Be sure to check the average retail value to get a baseline price. Read any information you can find and check auto auctions and price guides to help determine what the fair market value is for your car. Be extra cautious when buying a car on the Web. eBay has good tips on purchasing a classic car online .

Check mileage. As with most used cars, the fewer miles on the speedometer, the more the car is probably worth. Don't be afraid to purchase a high-mileage car; just be sure it is reflected in the price.
Inspecting the car
Careful inspection is very important when buying a classic car. You may want to use an inspection service. Or if you want to do it yourself, here are a few things to consider:
Clear title: Check if the car is registered to the seller or not registered at all. Fees and penalties can really add up if you need to research and apply for a title.
VIN: Make sure the VIN (Vehicle Identification Number) on the title matches the official VIN tag on the car. If they do not match, it's possible it may have been in a serious accident or be a counterfeit or stolen.
Interior: Original is best. Check if the seats, upholstery, badges, radio, dashboard, and emblems are damaged or not factory original. Finding and replacing these can really add up.
Exterior: Try to examine the car in natural daylight. Look for the condition of the paint, obvious dents, and panels that are misaligned or mismatched. Major welding marks can be a sign of a clip job — attaching the front or back half of a junked car to a vehicle after it has sustained severe damage.
Rust damage: A little can be expected, but if complete sections of floorboards or body panels are rusted or show signs of repair or replacement, you should be very cautious. If a professional did not do the repairs correctly, there's a good chance the rust could return.
Test drive: If the car is running and safe and legal to drive, take it out for a spin. It's a good opportunity to check for any serious problems. Listen for anything out of the ordinary, such as noises, squeaks, and clunks. If it feels loose going around corners or over bumps, there may be costly suspension problems.
Maintenance and Care
Finally, your childhood dream car is sitting in your garage and is officially yours. Time to show it off to the world, right? Well, not exactly. After picking up a classic car, it tends to need a little bit of care for the present and consistent care for the future.
To lend a hand, here are five easy classic car tips:
Before you take it out, taking it in for a good, strong, handwash is a must. But that's not the only time to take it for a wash. To maintain the perfect look, washing it and keeping it as clean as possible will keep salt, grime and other impurities from becoming permanent throughout the exterior.
After handwashing your classic ride, it's time to really give it a shine to show off that custom paint job. And waxing is the best way to really make the paint pop. Done about once every six months should do the trick as well as chrome polish on the chrome trim throughout.
Wash and wax has the exterior shining but that's only half of the battle. When riding around town, showing off the interior to friends, on-lookers and passangers is just as important. That's why protecting the leather and vinyl from sun damage and stains is vital. Simple leather creams, vinyl cleaners and UV blockers can help here.
Having a good looking car is good for anyone looking at it while it's parked but the ride and engine is what really turns heads. With regular oil changes and other fluid changes, your engine should remain in peak condition.
Pulling up to a stop light with a beautiful ride and a loud engine can garner some attention.But once the breaks squeal, it may receive more laughs than oohs and ahhs. That's why it's important to maintain the breaks and pump them whenever possible to keep them as smooth as possible.