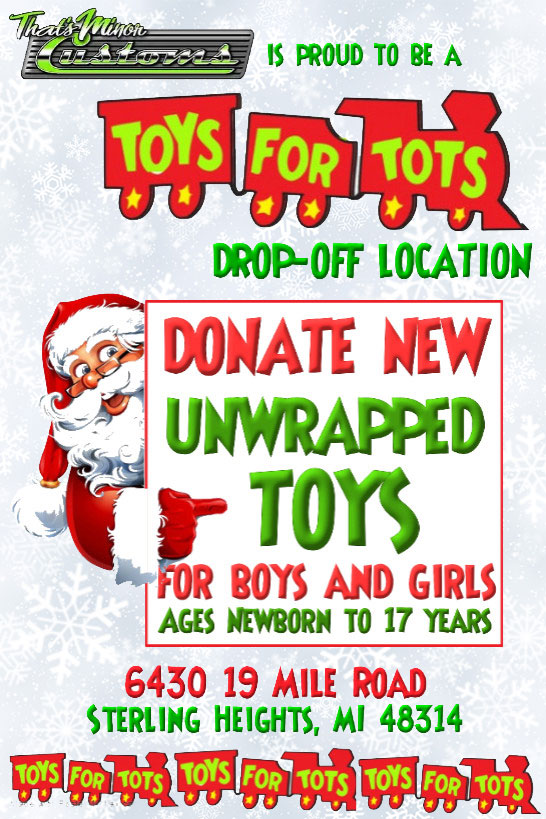 Let's help make Christmas a little brighter for children in our area! That's Minor Customs is teaming up with Toys For Tots as a donation dropoff location. Bring new, unwrapped toys to our Sterling Heights location (6430 19 Mile Road, Sterling Heights, MI 48314).
What kind of toys can I donate?
New
Un-wrapped
Preferably around the $10 or above price range
Books are also needed
(children receive 2 toys each and 3 books count as ONE gift!) 
Homemade toys are also accepted
What kinds of toys are NOT allowed?
Used toys
Toys that look like realistic weapons
Toys with candy or food
Toys with chemicals (i.e., slime, experimental labs, crystal projects, etc.)
What ages of children are eligible
to receive toys?
Ages 0 up to 12 years
Gifts for ages 0-2 are in great need
Can I make a monetary donation?
You can make a monetary donation directly to the Marine Toys for Tots Foundation on their website.
Make a Donation