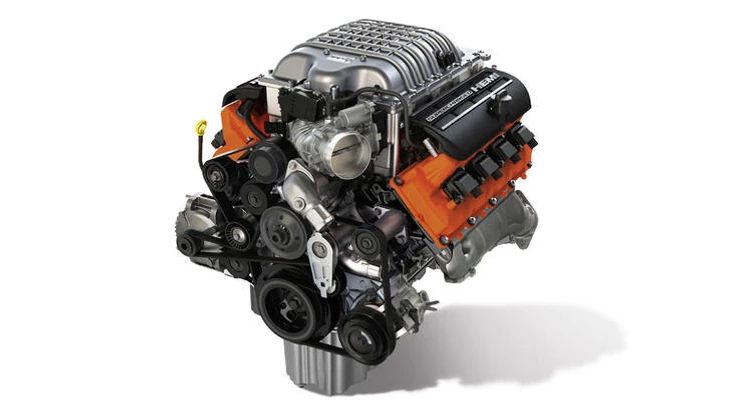 The ultimate upgrade for your classic is now available, right out of the box! Forget foraging through junkyards searching for that salvageable Challenger or Charger, the demand has finally lead Fiat Chrysler's Mopar division to release the 6.2 liter supercharged crate engine kit deemed "Hellcrate". Because everyone should have 707-horsepower under the hood.
Mopar is unveiling this beast in a box this week at the Annual SEMA show in Las Vegas with it's price tag listed at $19,530. Also offered is a "plug and play" kit for $2,195 which Mopar describes in their recent press release:
"The kit includes a powertrain control module (PCM), power distribution center, engine wiring harness, chassis harness, accelerator pedal, ground jumper, oxygen sensors, charge air temperature sensors and fuel pump control module, for the 6.2-liter supercharged Crate HEMI Engine. The PCM is unlocked and set to the factory 707-horsepower calibration."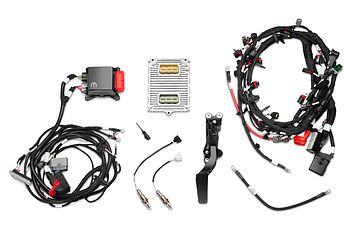 Mopar says its engineers optimized the Hellcrate HEMI Engine Kit for use with manual transmissions, and that the engine also requires a Front End Accessory Drive Kit, which includes things like a power steering pump, belts, an alternator, pulleys and more. The brand does not mention pricing for the FEAD kit quite yet.
This is the second most powerful American motor ever made, after the DEMON version, but it is the "first-ever supercharged, 707-horspower factory-backed crate engine kit" to be offered. Unfortunately, the Hellcrate is only certified for use in pre-1976 vehicles due to emissions certifications, but definitely tons of options for all you classic speed junkies.
For more information go to Moparhellcrate.com