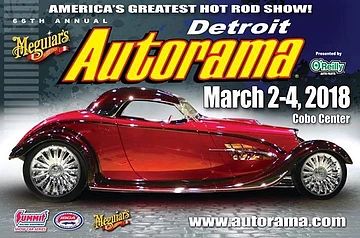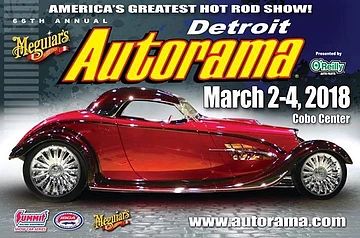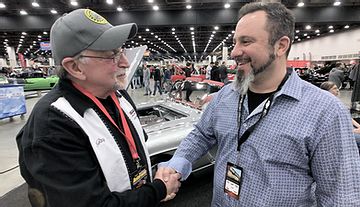 The 66th Annual Meguiar's Autorama recently took place at the Cobo Center located in the heart of downtown Detroit. That's Minor Customs was proud to exhibit some amazing vehicles this year from customers that showed our dedication and skills in the field of automotive restoration and paint.
Mr. Gary Niver quickly became a favored customer when he brought his 1962 Corvette to us for repairs after a faulty window regulator caused a glass blow-out on the driver's side. Once we got into the door we began to find more issues, likely created from some less than superior restoration work at another shop. With the go-ahead to correct almost anything we found, before we knew it we were working our way around the entire body fixing mistakes. Ultimately it led to a complete paint and refinish that took home both awards for Outstanding Sports/Sport Compact and 1st in Conservative Sports Pre-1963. Both our team here at That's Minor Customs and Gary could not have been happier with the result.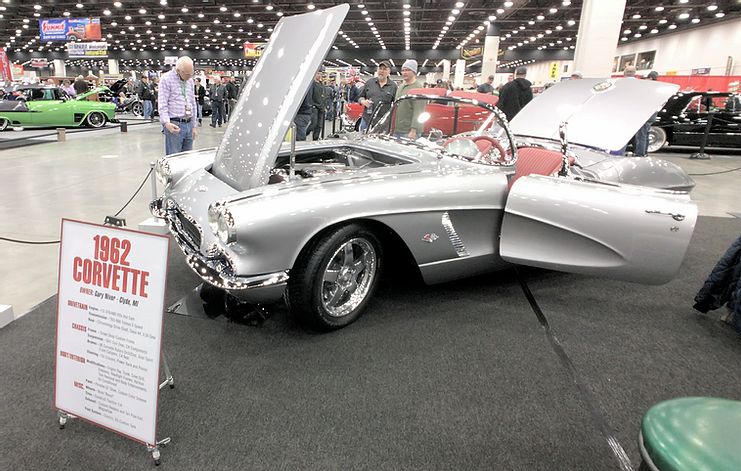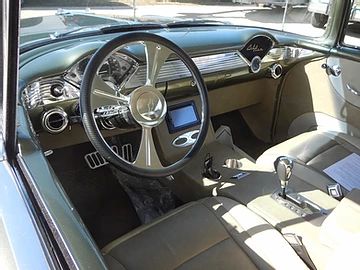 In addition to his beautiful '62 vette, Mr. Niver also agreed to display his 1955 and 1956 Chevy Bel-Air 2-door hard tops within our display. That decision also proved fruitful with both cars taking home awards. The '55 for 2nd place Mild Hard Top and the '56 winning both Outstanding Paint and 1st in Conservative Hard Top '55-59.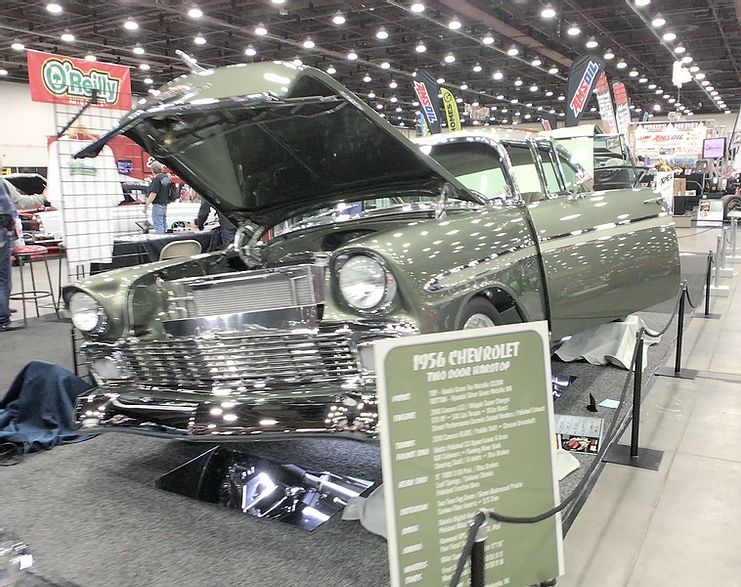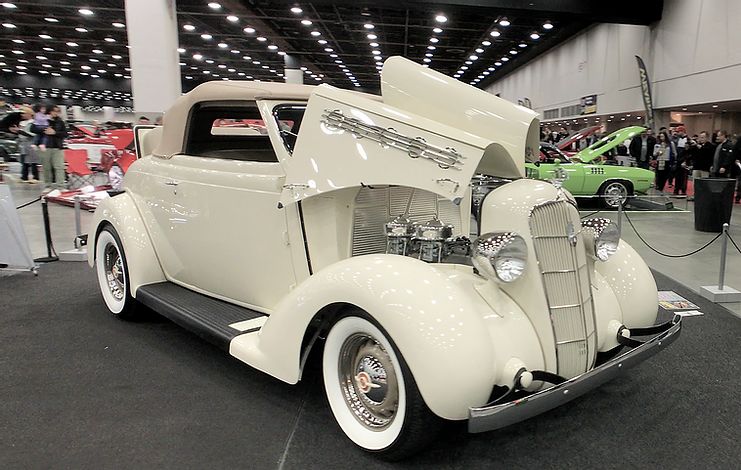 Lastly I present to you the winner for Custom Rod Convertible '35-48 and the prestigious Master Builder Award presented to Mr. Paul Curtis and his 1935 Plymouth Convertible. A real rare beauty in form and function. That's Minor Customs owner Frank Maiorano is seen here sharing in the joy received from all the combined hard work.
Take a peek into the preparations for paint on this first generation C1 1962 Corvette. This was the last year for the solid-rear-axle suspension that was used from the beginning on the Chevy sportscar. You can see in it all it's glory at the Detroit Autorama at Cobo Center this weekend March 2-4th.

As a proud donating supporter we encourage you to stop by The D Lot at Detroit Autorama and purchase some raffles tickets to help Forgotten Harvest curb hunger and food waste. In its fifth year, hot rod designer Murray Pfaff and The D Lot (as in Detroit) presented by AMSOIL, will transform 6,000 square feet of the show into a display of vehicles designed by Pfaff. Six Chevrolets and a Ford will be brought in from as far as Pennsylvania, Utah, Missouri, Alabama, and Oregon.
These cars include:
Keith Echols' powerful and stylish Chevrolet Caprice called Acacia
Jeff Mochilov's super-sexy custom1972 Corvette roadster Speedvette
Byron Burnam's incredible hand-formed wide-body race inspired 1976 Chevrolet Vega
H&H Performance's handsome and capable1975 Ford Bronco
Tredwear's track capable late-model Silverado widebody pickup the Scottsdale SS
Tredwear's 1939 Chevy Coupe dirt track racer turned street terror Tarantula
Terry Cook's intense 1955 Chevrolet Bel-Air custom street machine Kryptonite
The D Lot's raffled prizes benefit Forgotten Harvest, a food rescue that was formed in 1990 to fight two problems: hunger and waste. Last year alone they rescued over 42 million pounds of food by collecting surplus prepared and perishable food from 800 sources, including grocery stores, fruit and vegetable markets, restaurants, caterers, dairies, farmers, wholesale food distributors and other Health Department-approved sources. This donated food, which would otherwise go to waste, is delivered free-of-charge to over 250 emergency food providers in the Metro Detroit area. It also works with other food rescues in a network across the mid-west and beyond.
CLICK HERE for the entire article brought to you by The SHOP Magazine.
Be sure to find the That's Minor Customs booth inside Autorama as well. We'll have a slew of cool rides on display!
#autorama #detroit #forgottenharvest #customauto #Pfaffdesigns